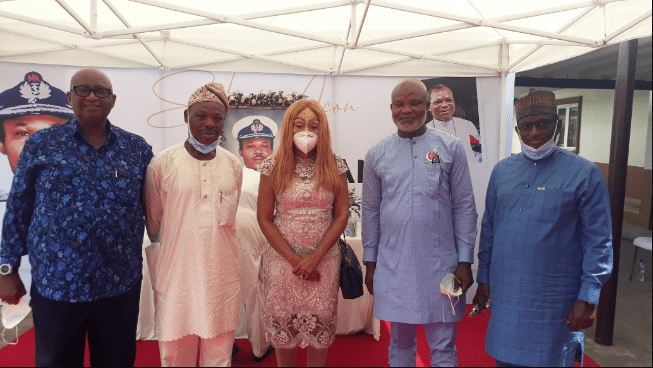 Indigenous shipowners on Thursday paid a condolence visit to the family of late retired naval chief and former Military Governor of Lagos and Imo States, Rear Admiral Ndubuisi Kanu, who died last week.
Founding President of the Nigerian Shipowners Association (NISA) Chief Isaac Jolapamo, who led the shipowners on the visit, said the maritime industry has lost an icon with the death of the retired naval chief.
Jolapamo described the deceased who passed on at the age of 77 as a strong pillar of support to the Nigeria shipowners and often "calmed the ever so often stormy waters of ship owing as one of the most respected elders in the shipping industry".
He said, "Though many knew him as a naval officer, activist, politician, statesman and a family man amongst others but he was and remained until his death a reputable shipowner who owned and operated vessels worldwide. Within the second generation of Nigerian shipowners, he stands out among his contemporaries."
Also speaking, former President of NISA, Aminu Umar, said the death of Admiral Kanu was a great loss not just to the family but the maritime industry and the nation.
He said the deceased played a fatherly role in promoting peace and unity among shipowners saying that he would be greatly missed.
"He has been our patron, leader and a man of peace whenever we have challenges in our industry. He has always been the person that calls us together to make sure that we come together.
"His death is a huge loss to all us not just to the family but to the industry and the nation at large. He has always been in the forefront of making sure that the country stays together. The good deeds that he has always been doing for the country, he has also done it for the industry.
"We will dearly miss him because now we look at ourselves as orphans. We do not have the father that used to call all of us when we are in trouble or fighting each other. He is the only person that would always call us to resolve our differences and have peace. I have attended so many peace meetings in this house with the Admiral. Today, he is no more and we will really miss him," he said.