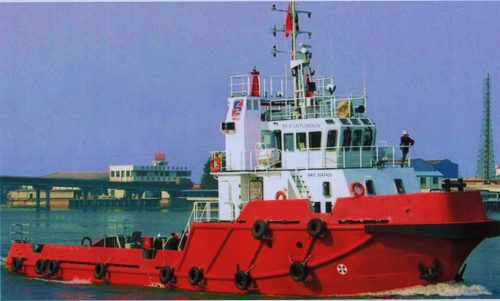 The Nigerian Shipowners Association (NISA) has criticized the imposition of $2,000 safe anchorage fee on foreign vessels calling at the Apapa and Tin can Island Ports in Lagos for provision of security services by private security firm, OMSL. 
The Nigerian Ports Authority (NPA) had recently said it was taking steps to dismantle the Secure Anchorage Area (SAA) operated by OMSL over security concerns, insisting that the provision of security in the nation's waters is not a business venture but a constitutional responsibility of the Nigerian Maritime Administration and Safety Agency (NIMASA), the Nigerian Navy and the Marine Police. 
Speaking with journalists in Lagos, the President of NISA, Aminu Umar, said security in Nigerian waters has improved considerably as incidences of armed robbery, piracy and other illegal activities have abated. 
"If you are to compare what has been happening in our waters five years ago with what is presently happening, and we compare it in terms of anchorages in Lagos, Warri, Bonny and Calabar, you will see that there is drop in attacks.
"There is significant drop in illegal activities in the Lagos anchorage. In Calabar as well, we have seen significant improvement in security. Warri has been very okay also; there is almost no attack at all. I think so far, there is improvement but we want to see more patrol, just like we have in other West African countries. The frequency of patrol there is more than we have at the Lagos anchorage," he said. 
Speaking on challenges hindering the development of shipping industry in Nigeria, the NISA President identified financing, excessive tax regime and unfavourable government policies, which he said places indigenous shipowners at a disadvantaged position to compete favourably with their foreign counterparts.