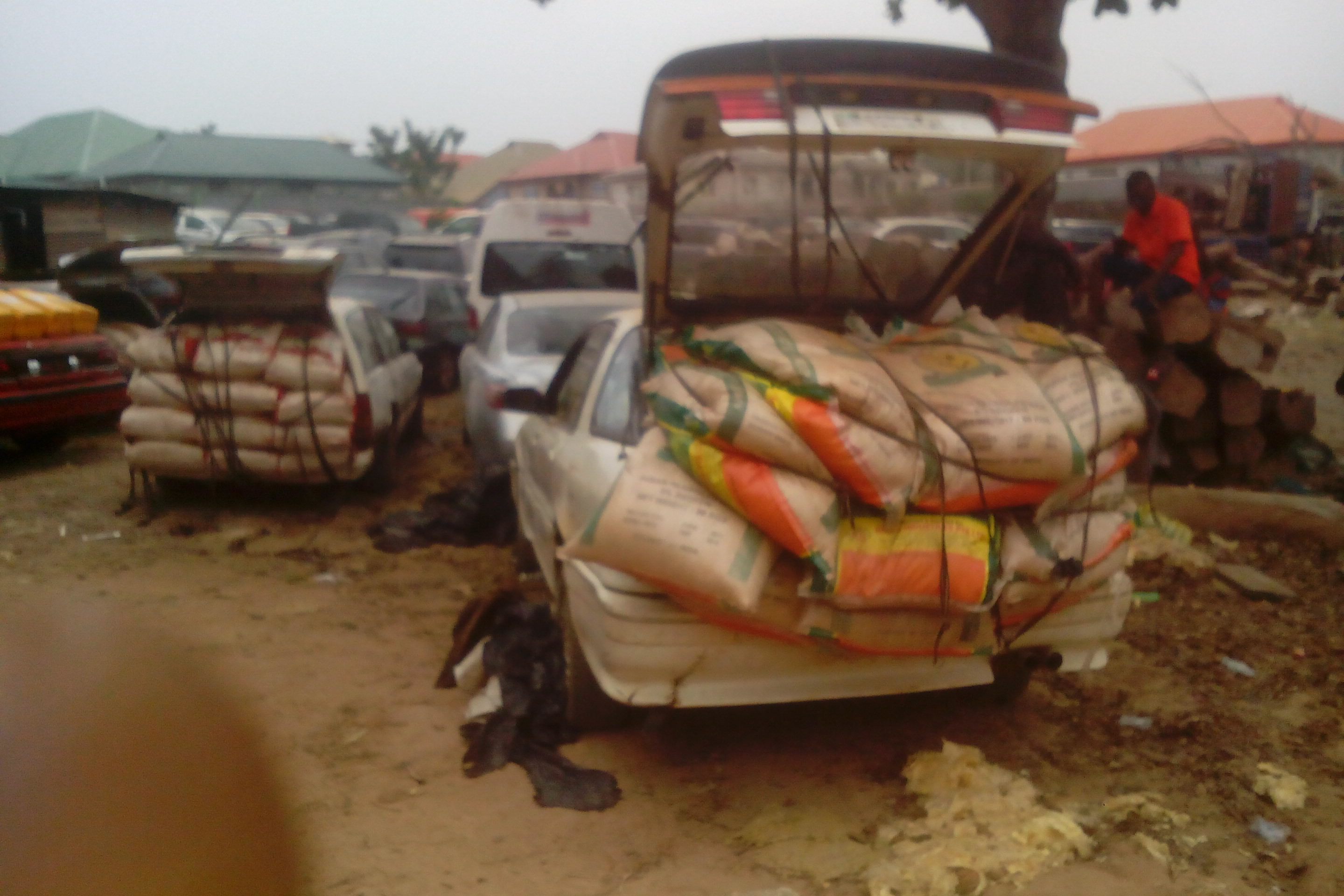 The Nigeria Customs Service (NCS) says smuggling remains a major challenge facing it.
Deputy Comptroller General of Customs, Enforcement, Investigation and Inspection, Aminu Dangaladima who stated this while featuring on a television programme monitored in Lagos, noted that borders in Katsina, Kano, Ogun and Lagos are the most notorious roots for smuggling in the country.
He said the Service had in 2014 donated vehicles and other items to neighbouring countries including Niger Republic, Benin Republic and Cameroon to motivate them to end smuggling from their ends but noting came out of it.
He said that the Customs is aware of the local rice production policy of the government and is doing everything humanly possible to minimize smuggling.
The Customs boss disclosed that the Manufacturers Association of Nigeria (MAN) would be part of a national joint task force that will soon be put in place by the federal government, informing that the Service had entered into collaboration with the Nigerian Navy, Air Force and the military on the fight against smuggling.
On cargo clearance, Dangaladima said NCS will soon procure new scanners for cargo clearance adding that genuine importers and customs agents would not face delay in having their cargo cleared if they give genuine declarations.
Also speaking on the programme, the Managing Director of Dangote Cement, Engr. Joseph Makoju, said Nigerian manufacturers are suffering because of continuous influx of smuggled goods into Nigeria, noting that more than 50 percent of smuggled goods in circulation come from Benin Republic.
He advised the Federal Government to come hard diplomatically on the governments of both Niger Republic and Benin Republic, where a large chunk of smuggled goods in circulation in Nigeria come from.
Makoju called for more involvement of manufacturers in government's economic policy formulation and create a task force on smuggling. 
He advocated zero tolerance for open display of smuggled goods in the market and deployment of technology in cargo clearance.
"We can play a big part in the arrest of smugglers and smuggled goods in the open markets. Nigeria should declare war on smuggling and cannot fold its hands allowing local industries to be run down by smuggling. We want to be industrialised like South Africa and India and we must get our policies right to block leakages that undermine our economy.
"We are still far behind in applying technology in cargo clearance. We need to look at this area. We can borrow such technology from other developed economies," he said.
Another guest on the programme, Professor Uche Uwaleke of Nasarawa State University, Keffi, identified high tariffs in Nigeria and non-implementation of the Common External Tariffs (CET) by members of the Economic Community of West Africa States (ECOWAS) as the root cause of smuggling.
He noted that smuggling distorts prices of goods produced by local companies just as government loses revenue to smugglers, noting that smuggling persists because Nigerian borders are porous and poorly manned.
He stated that out of over 1,000 borders, only 100 were approved by government for the Customs to man.
Uwaleke advised government to collaborate with her neighbouring countries, address high tariff differential, enforce the implementation of CET and employ more hands for the Service to stem smuggling.   
Copyright Ships & Ports Ltd. Permission to use quotations from this article is granted subject to appropriate credit given to www.shipsandports.com.ng as the source.