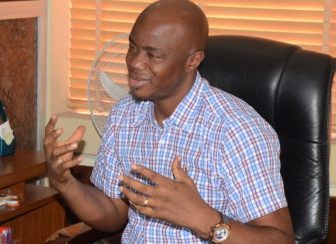 Leading Nigerian stevedoring company, Micura Services Limited (MSL) has been awarded the Standard Organization of Nigeria (SON) International Standard Organization (ISO) 9001:2015 Quality Management System (QMS) certificate for adhering to best international business standards and customer satisfaction.
Disclosing this in a chat with SHIPS & PORTS, the company's Managing Director, Mr. Michael Ubogu, described the development as a big feat, being the first stevedoring company in Nigeria to be ISO certified.
He said the certification would help distinguish the company among its competitors.
Ubogu said the ISO certification will further strengthen Micura and position it to meet the needs of its customers through effective quality management system, noting that the company has never taken the issue of standard with levity as it was a requirement it had always set out to achieve. 
According to him, "This certification will further open up the company to the international market and competitions. If, for example, you have three contractors struggling for one contract, of course, you will want to give the job to someone who is ISO certified because you know the processes are in place and the target is customer satisfaction. So our share of the market value will increase.
"Standard is something we set out to achieve. There is no any government law that says if you are not ISO certified, you cannot work in the terminal but we on our own set a target for ourselves that we are going to be the first stevedoring company in Nigeria to be ISO certified, so we thank God we were able to achieve it."
Ubogu commended SON for finding the company worthy of the certification; a process he said was painstakingly carried out, even as he assured that the standard would be sustained.
"The certificate is for three years and within that period, they will do surveillance audit, which means without prior notice, SON can just come to your office to know if your processes are still in place and has not been compromised in any way. For us, we will ensure we sustain this process and standard," he said. 
In 2018, Micura Services Limited won the Nigerian Maritime Administration and Safety Agency (NIMASA) Best Stevedoring Company of the Year award.