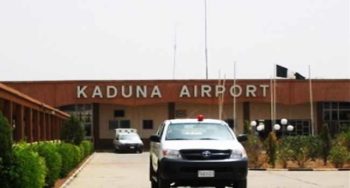 Nigerian airports have been one of the most vulnerable and ranked below standard. Most Airlines have all complained due to the nature of the airport because it is not up to international standard. The complaints have not been welcoming and pleasing and it remains to be seen if those complaints can be put into actions. Nigerian airport lack most of the requirements to meet up to international standard and government must look at it and take some actions about it. The Government has decided to repair most of the airports it is now left for the citizens to bear the inconvenience surrounding the situation. I duly support the diversion of flights to Kaduna airport for the repair of Abuja Airport due to numerous reasons. In my opinion, flights are to be diverted to Kaduna airport so repairs can be done at Abuja airport. The diversion according to some will serve as inconvenience but as Nigerians, we need to check the advantages over the disadvantages. The repair of Abuja airport will allow for more airline operations which will in turn be a source of revenue to the government. It will create more job opportunities for the citizens of Nigeria and this will improve the standard of living; it will also create a safe flying environment which will not endanger lives of the passengers because when necessary procedures are put in place it allows for easy flying. The repair can also lift the standard of the airport to international standard which can create a safe flight environment. Though, it may create inconvenience for now but it will also improve the flight level of Nigeria which I think is good for the country.
Dayo Olabanji
Festac Town
It is a shame that we have poor maintenance culture, this latest incident and so many not yet reported confirms this terrible habit. Although for safety reasons I support the move. But it is just embarrassing to know that the relevant authorities can leave the runway till it degenerated to this level and no head is rolling for this. We need to be seriously asking the government why we are in this state and what measures they are taking to prevent future occurrence not only in Abuja airport but all airports around the country. We must not also forget to keep insisting that those responsible for this neglect be brought to answer for their action. I also think it will be nice to do an investigative series about our international airports.
Tunji Mustapha
Ilorin
The decision was borne out of necessity, not because it was part of the government's agenda or government's New Year resolution. The safety of the citizens should be the priority of any government and on this premise, the safety of both international and local passengers should be put in place. Therefore, it is better to have six weeks of inconvenience (of Abuja passengers) than to have a "plane disaster". I heard of a woman who claimed they lost a tyre because of the same bad runway. However, instead of having total shutdown of the Abuja Airport and the diversion of flights to Kaduna, why don't the Federal government and Aviation body work on the runway at a specified time of the day or night. If Lagos – Ibadan express road was not shut down because it is under construction, then there is no need to shut down the Airport because the runaway is under construction. Even if there will be any, it should be a partial shutdown; a case whereby a portion would be opened for operation. I feel the security situation in the Northern part of the country should be considered, government should provide adequate security in Kaduna and its environs. Interestingly, the express road from Kaduna to Abuja is in good condition which will enhance afavourable traveling condition and moreover, Kaduna airport is notably a standard airport. Hence, both local and international passengers will still be comfortable in Kaduna. It is high time we have airport in all states of the federation. Nassarawa and Kogi State would have been the best options if airports were in these states. Therefore, the Federal government should work closely with the state government on having at least a local airport in all the states in Nigeria.
Emmanuel Duntoye
Ilorin
The truth is, there are some sacrifices we make as humans when we want to get a perfect/good result in things that we do. The revenue gotten from aviation is too much to close down activities because of repairs on one airport, the period of the holidays should have been used for repairs and that would not have stopped the government from collecting tax from them and neither will it have stopped businesses from making deadlines.
I support the diversion though, the industry can do more by reducing fare charges and providing transportation that would be on ground at the departure, to drive passengers down to Abuja immediately the planes arrives. Or would we prefer they go through road transportation and spend the whole day as a better alternative?

Ismail Owolabi
Ajah Lekki, Lagos.
No, I strongly oppose it and I am not in support of the diversion of flight from Abuja airport to Kaduna due to the repairs and maintenance. My reasons are: Kaduna airport will be over crowded; there will be high population in Kaduna and business activities will not go as usual which will lead to incurring more expenses by the people. Moving the airport to Kaduna is going to incur more security cost because I believe if the airport is moved to Kaduna, it will not operate in its normal system because one airport performing the role of two airports at the same time will incur more expenses and the need for security tools and equipment. Let the government give some certain date and time for the repair of the Abuja airport and announce it to the general public rather than moving it to Kaduna and when the Abuja airport is repaired,another process of relocating the airport back to Abuja will incur more expenses on the government and everyone at large.

Hauwa Abdullahi
Lokoja
It is a shame because I can remember so many billions of naira spent on this same Abuja airport in the last administration of Goodluck Jonathan and nothing was done. Now the present government want to carry out a repair and they are thinking of diverting flights to Kaduna. For instance, someone boards a flight from Lagos to Abuja which is 45mins or 50mins at most and you tell him/her to land in Kaduna and start another journey from the airport in Kaduna of about 3hours to Abuja. Imagine the time wasted only on that journey and the risk involved. This government needs to wake up from their slumber; the repairs can still be going on at theAbuja airport while the flight operation is on. What I expect a thinking government to do is reschedule the time each flight takes off from one state to another and operators should be duly informed of the timing.
Tayo Adepuji
Abuja
In view of the security challenges affecting Kaduna, I don'tthink diversion will be a good idea. Taking these from a consequential point of view ranging from scheduling point forthe passengers flight bookings to health related issues on the passengers and hindrance in business activities. With respite to all these, there will be reduction in revenue generation in Abuja. Although, it is the closest path to Abuja but I want to believe there is an alternative solution rather than shutting down an international airport. I think the Federal governmentcan improvise by scheduling Abuja airport within a limited operational hour. I think the major problem is about the runway or rather allow all international flights to operate in Abuja within the limited stipulated time but if there is no other option other than that, I think what the government and the agency in charge should do is to provide adequate security for motorists that would be travelling from Abuja to Kadunaand vice versa.
Babatunde Olabanji
Lagos

I do not think it should be totally shut down. Abuja is the capital city and a lot of people travel there for so many reasons including people from other countries. Religious crisis and lack of security is the problem going on in Kaduna and that is not the place where the government should send people to because you want to repair the airport. It can be fixed in parts, some areas of the airport can be shut down for repair and when it is done, it can be opened and then continue with the repair of another part and not inconveniencing the people of the country.
Adewale Adekanbi
Lagos
A runway with a life span of 20 years with adequate maintenance was used for over 25 years with no single maintenance. I sincerely support a total shutdown because most international airlines have been avoiding the NnamdiAzikwe for some months now due to the deteriorated level of the runway and also its just for six weeks not six years but the concern I have is why the Kaduna airport, agreed the road from Minna to Abuja is in a shameful state but the government can fix the 100km road from Minna to Abuja. International airlines won't fly to Kaduna, so it is better we increase international flights to Lagos and direct local flights to Kaduna but in an ideal situation, the road from Minna to Abuja should be fixed and local flights should be directed to Minna while international airlines to the airport in Lagos
Peter Oyinloye
Ilorin
Copyright Ships & Ports Ltd. Permission to use quotations from this article is granted subject to appropriate credit given to www.shipsandports.com.ng as the source.