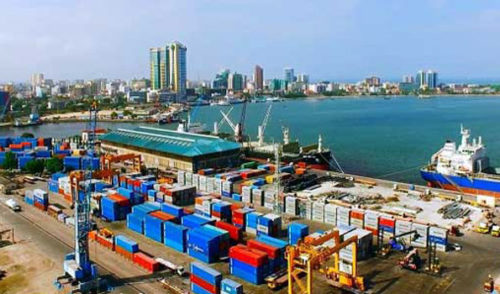 The Tanzania Ports Authority (TPA) said on Tuesday it has suspended 749 workers who lacked credible academic credentials.
Chairman of the TPA Board of Directors, Ignatus Rubaratuka, said following the suspension, the port's manpower has gone down from 3,000 in 2017 to 2,251 in 2018.
"The port authorities are now grappling with a manpower shortage," Rubaratuka told the Parliamentary Public Accounts Committee (PAC) in the capital Dodoma.
The PAC was following up on progress made on implementation of directives it made to the port authorities last year.
Rubaratuka said TPA had implemented most of the directives, including evaluation of property and machinery worth 1.8 trillion Tanzanian shillings (about 785 million U.S. dollars).
At the same time, Rubaratuka said during the previous financial year, TPA revenue climbed to 838 billion Tanzanian shillings, well above the 2015/2016 financial year's collection of 734 billion shillings, thanks to increased cargo handling during the period.
He said cargo handling at the Dar es Salaam port rose to 16.2 million tonnes compared to the previous year's 15 million tonnes.
In July 2017, President John Magufuli unveiled the Dar es Salaam Maritime Gateway Project aimed at overhauling the Dar es Salaam port's infrastructure by 2023.
The project, which, according to the World Bank, will cost about 421 million U.S. dollars, will see the construction of a new multi-purpose berth, dredging of the port's entrance channel, and intermodal improvements to both rail and road linkages.
The project is being financed in part by the World Bank, which has provided roughly 350 million dollars in loans and grants, while the bulk of the remainder, approximately 70 million dollars was being provided by TPA.   
Copyright Ships & Ports Ltd. Permission to use quotations from this article is granted subject to appropriate credit given to www.shipsandports.com.ng as the source.