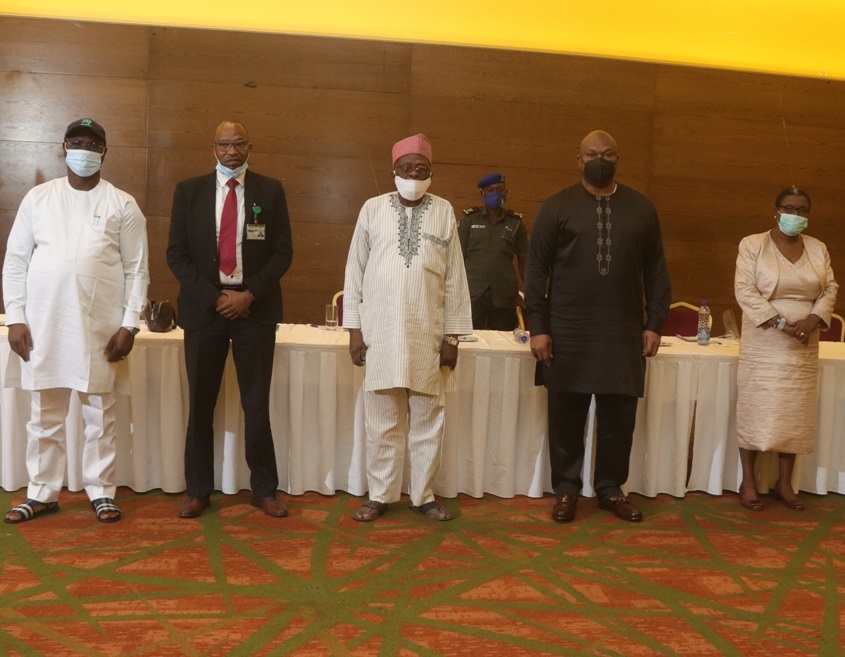 Seaport terminal operators and the Maritime Workers Union of Nigeria (MWUN) have taken steps to commence deliberations to renew the Collective Bargaining Agreement (CBA) they signed under the National Joint Industrial Council (NJIC) two years ago.
The CBA, which is renewed every two years, is intended to ensure fair working conditions for dockworkers.
The Nigerian Maritime Administration and Safety Agency (NIMASA), which has the responsibility of convening the NJIC, assured stakeholders of its commitment to the protection of the rights and welfare of dockworkers as guaranteed in the International Labour Organisation (ILO) Decent Work Agenda.
The agency's Executive Director, Maritime Labour and Cabotage Services, Victor Ochei, gave the assurance in Lagos during NJIC's meeting.
Ochei stated, "Dockworkers are integral to efficient and effective stevedoring operation and the NJIC has remained resolute in ensuring harmonious working relationships through the principle of tripartism and the execution of Collective Bargaining Agreements on minimum standards for the docklabour industry."
Ochei, who is also the Chairman of NJIC, extoled the efforts of the dockworkers to keep the maritime industry afloat despite the COVID-19 pandemic. He said NIMASA was determined to ensure the dockworkers got what was due to them.
He called on the council members to cooperate with NIMASA towards ensuring meaningful negotiations that would culminate in the signing of another CBA. He stated that the agency had made necessary arrangements for successful council proceedings.
President-General of the Maritime Workers Union of Nigeria (MWUN), Comrade Adewale Adeyanju, in his remarks, said the CBA has ensured industrial harmony and peace in the maritime industry.
Adeyanju disclosed that the NJIC would reconvene in a few weeks to deliberate and agree on new wages for dockworkers.
"So far so good, the terminal operators and employers of docklabour are doing their best, but so much can still be done to better the welfare of their workers," Adeyanju said.
Speaking also at the meeting, Chairman, Port Consultative Council, Otunba Kunle Folarin, applauded stakeholders for promoting peace and harmonious labour relations in the port industry.