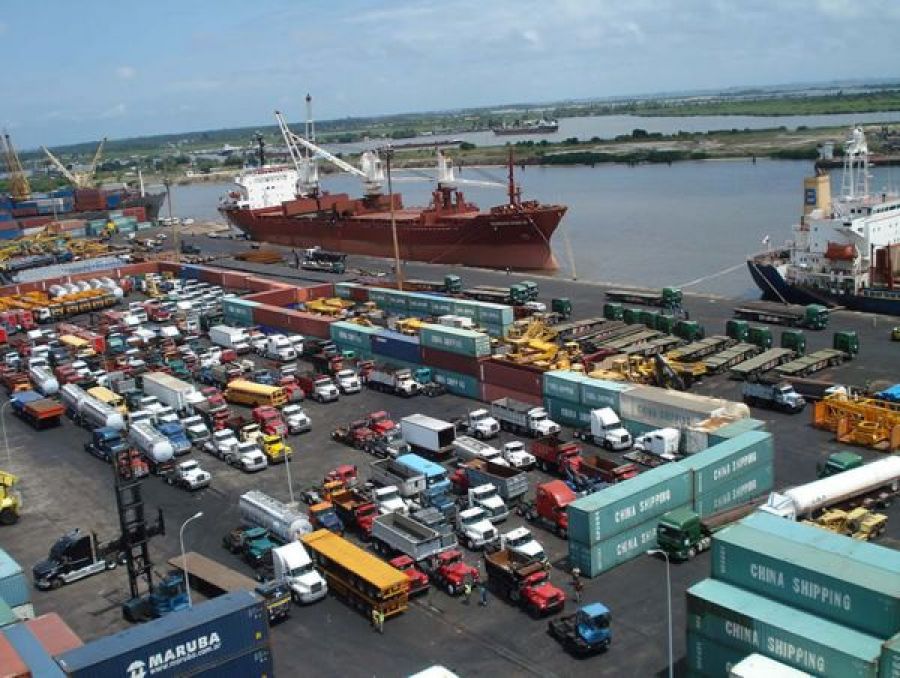 A member of the National Association of Government Approved Freight Forwarder (NAGAFF) has accused the association's compliance team of chasing mundane matters and blowing "inconsequential issues" out of proportion.
The NAGAFF member, who identified himself as Chike, said this at the Lagos Port Complex Apapa on Thursday when the compliance team tried to intervene in a dispute between two petty sellers over the use of space at the port.
According to him, "Customs officers and police people are there extorting money from us. Most of us would come here with more than N500,000 and we'll give it all out in the name of clearing containers. They should go and face those ones. Not ordinary vendors.
"An issue that is supposed to be resolved without raising an alarm. Look at people everywhere. Funny enough, some of them might be having sexual intimacy with the vendors in question. This country is a mess."
The visibly angry freight forwarder tasked the Ibrahim Tanko-led compliance team to address important issued affecting the businesses and well being of NAGAFF members.
SHIPS & PORTS reported on Monday that the NAGAFF compliance team blamed the members of the association and other clearing agents of "cutting corners" during the clearing of their goods.
The chairman of the team, Ibrahim Tanko also said that freight forwarders and clearing agents are not compliant with the rules of clearing of goods from the ports.