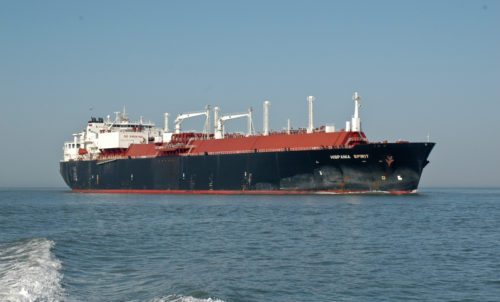 The authorities in Trinidad and Tobago have impounded 200kg of cocaine latched onto the LNG carrier Hispania Spirit during its call at the Atlantic LNG facility in Point Fortin.
The illicit drug worth $17.7 million (TT$120 million) was discovered after the ship's captain alerted Coast Guard and Customs officials about suspicious packages attached to the rudder on April 3.
The narcotics were subsequently recovered by coast guard divers.
It is yet unknown if the drug was placed on the 2002 built gas carrier during its stay at the port or if it entered Trinidad and Tobago already carrying the shipment.
This is the second time a hidden cocaine stash has been found on the 137,814cbm Hispania Spirit. In September 2016, Peruvian authorities found 211 kilos of cocaine on board while the vessel was anchored in the Port of Pisco.
The vessel departed Trinidad and Tobago on April 8. The ship is currently off the coast of Spain, according to AIS data, and is scheduled to arrive at its next destination on Tuesday, April 16.