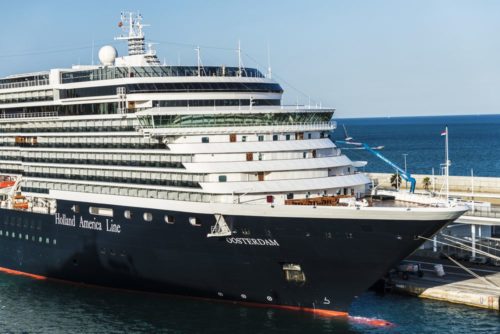 Two Holland America Line's cruise ships collided at the Port of Vancouver's Canada Place terminal on May 4.
At approximately 6:50 a.m. local time, the 82,820 GT Oosterdam allided with the 86,273 GT Nieuw Amsterdam while docking stern to stern, Holland America Line confirmed in a statement.
"There were no injuries reported and disembarkation on both ships proceeded as usual," the cruise company said.
Both vessels sustained minor damages. Damage to Oosterdam is minimal, while six aft stateroom verandahs on Nieuw Amsterdam required repairs, according to Holland America Line.
The extent of the damages can be seen in the photos shared by Ken Carrusca on Twitter:
"All required repairs are well above the waterline and the seaworthiness of both ships is not affected," the cruise line explained on Saturday.
Following the incident, Holland America Line informed all appropriate authorities.
The 2010-built Nieuw Amsterdam departed on May 4 at 5:30 p.m. on an Alaska cruise, roundtrip Vancouver. The 2003-built Oosterdam sailed at 4:45 p.m. on an overnight cruise to
Seattle and departed on a roundtrip Alaska cruise the following day.
As informed by the company, there is no impact on these or future itineraries of the two cruise ships.