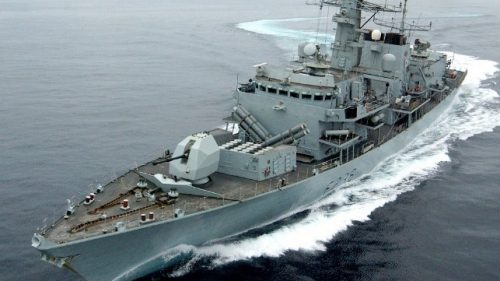 The United Kingdom has decided to join the United States in forming a new international maritime security mission to protect vessels in and around the Strait of Hormuz.
According to the country's Ministry of Defence, the Royal Navy would work alongside the U.S. navy to assure freedom of navigation and safe passage in the area following a recent increase in tensions between Britain and Iran.
"Events in the Gulf over the last four months, including attacks on four tankers off the coast of the United Arab Emirates and the illegal seizure of the British-flagged oil tanker Stena Impero, have seen the threat to commercial shipping rise," the Ministry explained.
The UK agreed to join an international mission, which would largely draw on assets already in the region to increase inter-state maritime cooperation, following constructive discussions at an international conference in Bahrain in late July. The UK has also offered to lead one of the mission's Maritime Task Groups.
While exact operational details are being determined, the UK said that the mission is intended to improve coordination between different countries' militaries and commercial shipping.
"The UK is determined to ensure her shipping is protected from unlawful threats and for that reason we have today joined the new maritime security mission in the Gulf," Defence Secretary Ben Wallace said.
"Our approach to Iran hasn't changed. We remain committed to working with Iran and our international partners to de-escalate the situation and maintain the nuclear deal," Foreign Secretary Dominic Raab added.