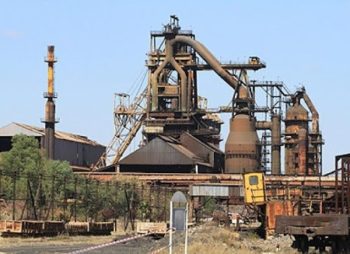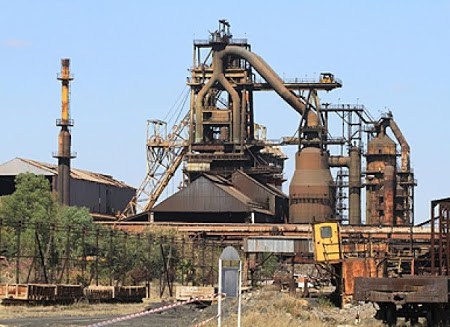 The Iron and Steel Senior Staff Association of Nigeria (ISSAN) on Monday called on the Federal Government to unbundle the Ajaokuta Steel Company to ensure its effective operation and viability rather than concession the company.
The President of ISSAN, Itopa Bello, made the call in an interview with journalists in Lagos.
Bello said that if the steel company was unbundled into different companies, it would ensure efficiency and competitiveness.
He said, "Ajaokuta has many product entities that have the capacities to stand on their own. It should not be given to a single investor.
"The autonomous entities in the project should be unbundled and given to different serious investors and there will be competition among operators and they will function well."
Bello added that the Ajaokuta steel company was an integrated plant with 43 units, adding that 40 of them had been completed and working effectively.
"The remaining three which are the primary and prominent units of the steel company have not been completed and they are not working," he said.
Bello said that the functioning 40 units should be unbundled because the company had the ability to start and finish a production without requiring input from outside.
He also said that TPE, the Russian firm that completed the 40 units should be allowed to finish the whole project since it had the knowledge of the production activities of the company.
He noted that the need for the completion of the remaining components, adding that the company had the capacity to produce the materials required for constructing all the rail-lines across the country.
"With 'bluom' the steel company can produce rods for the telecommunication industry and other sectors of the economy.
"It is an integrated steel company that has the ability to start and finish a product without sending it to be done elsewhere," he said.
Bello said that the company was capable to generate 15,000 direct jobs and 500,000 indirect ones.
It was recalled that Nigeria recovered ownership of the company and the National Iron Ore Mining Company Limited, Itakpe, from an Indian firm, following the resolution in her favour, of a 10-year old legal dispute.
The government, however, signed a peace accord with the Indian firm, Global Infrastructure Nigeria Limited (GINL), as part of the resolution of the legal tussle.
The House of Representative Committee on Privatisation, chaired by Ahmed Yerima, on March 1, organised a public hearing on the planned privatisation and concession of the steel company.
Meanwhile, the house has given the indication that it is opposed to the plan by the Federal Government to privatise and concession the steel company.