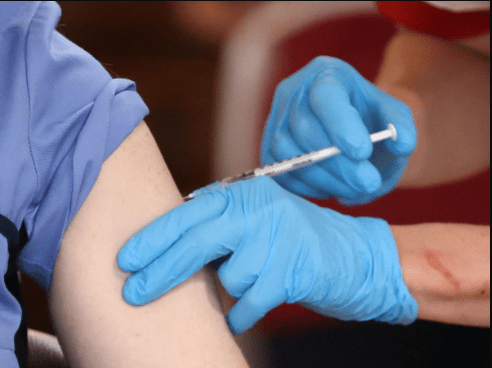 Voyages may have to be cancelled if nations insist on proof of crew vaccination in the future, the International Chamber of Shipping (ICS) has warned.
The chamber is due to release legal documents this week to highlight the risk to shipping should countries require all crew on a ship to have proof of COVID-19 vaccination before a ship is cleared to enter port.
The chamber said that some 900,000 seafarers, over half of the workforce, are from developing nations, where vaccine rollouts may take until 2024.
The picture could be further complicated by the number of different COVID-19 vaccines on the market, and the possibility of a seafarer's home nation using a vaccine which is not recognised by a port state.
Shipowners may be forced to cancel voyages if a crew member is not vaccinated, as it would introduce legal, financial and reputational risks to owners, said ICS.
A delayed entry to port due to unvaccinated crew could incur costs and legal liabilities, as could attempting to change existing contracts or insisting seafarers receive certain vaccines.
ICS's legal document noted that it is likely that a COVID-19 vaccination will be required by most if not all states and therefore would reasonably be considered to be a "necessary vaccination".
ICS said it is exploring avenues to find a solution to the issue, including creating vaccination hubs in key ports for maritime workers, a measure suggested by the Cypriot government.
"If a solution to provide direct access of vaccines to seafarers is not found, shipowners fear a return to the crew change crisis of 2020 that saw 400,000 seafarers stranded on board ships across the world due to travel restrictions and international lockdowns," said an ICS press release.
While the crew change crisis has abated, there are seafarers and crew still caught in the tangle of international requirements and travel restrictions.
ICS secretary-general Guy Platten said, "We're already seeing reports of states requiring proof of COVID-19 vaccination for seafarers. If our workers can't pass through international borders, this will undoubtedly cause delays and disruptions in the supply chain. For a sector expected to help drive the global vaccination effort, this is totally unacceptable."
Bud Darr, Executive Vice President, Maritime Policy and Government Affairs at MSC Group, said, "While we haven't seen it yet, we're definitely concerned that the lack of vaccinations will become an obstacle to the free movement of seafarers this year. Seafarers have already given us so much. Navigating quarantines, the suspension of flights routes and health restrictions that have kept them away from their family and friends. All to keep the world supplied with essential goods."