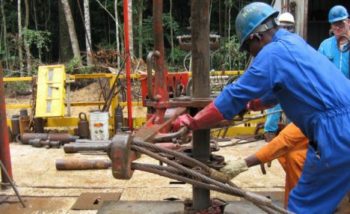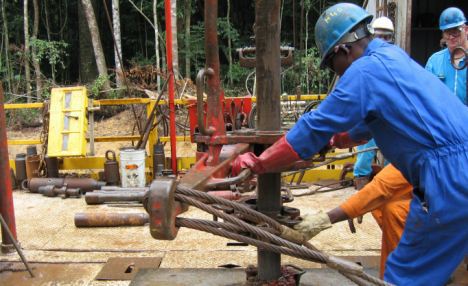 An Indian tender absorbed some of the Nigerian overhang on Friday while majors were taking unsold barrels into their refining system and Angolan cargoes loading in August were largely sold out, traders said.
* Chevron was offering a cargo of Nigerian Agbami loading Aug. 26-27 at dated Brent minus 30 cents a barrel.
* Vitol was said to be showing cargoes of Bonny Light and Forcados but further details did not emerge.
* Shell is keeping a relatively large volume of Nigerian cargoes for its own refining system after failing to find buyers due to a global oversupply of light, sweet crude. The grades include Forcados, Bonga, Bonny Light and Akpo condensate, some of which is heading to the United States.
* ExxonMobil was offering Nigerian Qua Iboe at around dated Brent plus 85 cents a barrel but deal levels were still pegged at below dated Brent plus 50 cents a barrel owing to weaker Chinese demand and an oversupply of light sweet crude.
* August loading Angolan cargoes were nearly sold out with a handful left including cargoes of Mondo, Pazflor, Dalia and Nemba.
TENDERS
* Refiner Indian Oil Corp awarded part of its tender to Chevron with a cargo of Agbami loading Aug. 30-31 and it is also taking a VLCC from Total but grade details were not disclosed.
* IOC also tendered to buy U.S. sour crude to fill a gap left by OPEC production cuts. India is also taking more sour Russian crude.
* The shortage of sour crude has led to swift buying of North Sea sour grades as well as heavy Angolan crude. The first 20 days of Norwegian Grane August programme, a sour grade, has sold out.