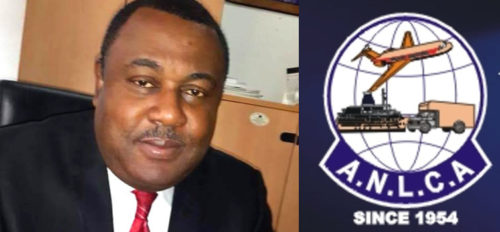 Enumerating the various injustices perpetrated in the Association of Nigerian Licensed Customs Agents (ANLCA), which culminated into the crisis of today, began with the desire of one man, since over a decade ago, to perpetrate himself in office, irrespective of whose ox is gored and at all costs, including decimating the soul of the greatest professional Customs Brokerage association in Nigeria – nay in Africa.
He has consolidated that hold on the chairmanship of the Board of Trustees which, per the constitution of ANLCA (Section 13, Subsection 4(d)) is in charge of the National Executive Committee elections and the Chapters Executives elections and, the generated funds thereof has been a regular goldmine for him alone.
From this vantage position, he has been able to create a larger than life stature to intimidate virtually every member of ANLCA to kowtow to his wishes – rightly or wrongly. He has undemocratically installed his cronies in virtually all executive positions to the extent that they bow and tremble at his sneeze. That is the fear of every one of them who have been coerced into total obeisance.
A few of these injustices will suffice. In the 2010 elections in Owerri, a particular national officer was put up for election, without meeting the basic requirements thereto. That particular officer, carrying the burden of guilt all through the four year tenure, coupled with pervasive incompetence, had the courage to put himself forward for reelection in 2014, but was disqualified due to mounting pressure accentuated by the various petitions, which made it impossible for him to be fraudulently cleared.
Fast forward to the 2018 Eastern Zone Chapters elections, where a grave violation of the ANLCA constitution was carried out. In that election, for the first time in the history of ANLCA elections, somebody was forced to be chairman for the third time, against the two terms recognized by ANLCA constitution and bye laws. Similarly, many without licenses were cleared to contest offices against the very foundational provisions of the association's electoral rules and regulations.
These are glaring incidences of injustices intentionally perpetrated in ANLCA that has surely thrown her into a deep, seemingly intractable crisis presently, which is defying a peaceful resolution.
These dubious acts were to be enacted in the Western Zone Chapters elections towards the end of 2018. But, the vigilance of Western chapters executives, nipped in the bud such obviously curious, undemocratic moves. They resisted the circumvention/subversion of the constitution, aligning themselves only with provisions of the constitution and the precedents already laid down.
On the 17th of December 2018, the already skewed system transported more appointees/non-members of ANLCA than elected officials to Abuja for a purported emergency National Executive Council meeting where unheard of crazy and mindless decisions were supposedly taken.
Oh, will any rightful thinking individual wake up one morning and decide to sack elected officials in a whole zone without even preferring charges against them or querying them? Men! It sounds really, really crazy and absurd. Is ANLCA a banana republic where anything goes? No now! 
In their inordinate haste to do wrong at all cost, they forgot that the Constitution of the Federal Republic of Nigeria guarantees its citizens fair hearing (Section 36) and they also forgot in a hurry that the injustices being done in that cozy Barcelona Hotel, Abuja may be a subject of litigation in the coming days/weeks. That is what has complicated the resolution process of the ANLCA crisis today.
Carrying this injustice further, for the National President (NP) to keep recognizing a two-member Board instead of the five-member Board, is a grave, irrational injustice on those aggrieved members of the Board, who have remained resilient and resolute in their position – backing the chairmanship of Alhaji Taiwo Mustapha against the sit-tight Chief Henry Njoku. NP still believes till date that two is greater than five. What kind of reasoning is that? Nonsensical and weird, you may infer.
One injustice begets another in order to continue basking in the euphoria of power drunkenness. Imagine those who have less or questionable votes in the last NECOM elections suspending those who have more votes than them. Na wa for Naija with power oo! That is the way of entrenched wicked minds, who forget in a hurry that their actions will be equal to multi-dimensional reactions.
With a preponderance of injustices upon injustices sustained over time, is it therefore a surprise that ANLCA has lost significance in the comity of professional associations? 
Righting the wrongs will certainly task the intellect, integrity and courage of genuine lovers of ANLCA and its elders and committed leaders. But they just must summon the courage at their disposal, praying God to give them the wisdom to overcome entrenched positions, undo the injustices possible and return peace to ANLCA. 
Alternatively, a TRUTH & RECONCILIATION commission with powers of finality, to hear all sides of the crisis and come up with long term resolutions, should be arranged without further delay.
Sanni is the National Publicity Secretary of ANLCA.