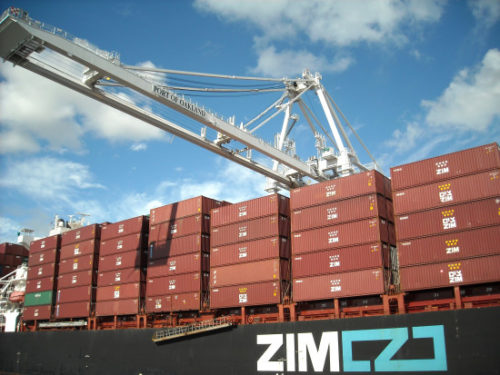 Israel-based liner company Zim Integrated Shipping Services (ZIM) has released its first annual sustainability report, devoting special attention to steps aimed at minimizing the company's carbon footprint.
ZIM provided a detailed account of the company's ongoing sustainability activities and achievements.
The report covers ongoing efforts relating to corporate governance and business ethics, including anti-trust and anti-bribery, as well as corporate social responsibility.
Additionally, the company detailed its steps aimed at minimizing the carbon footprint through reduced emissions, both at sea and ashore.
Speaking about its targets for reduction of emissions, ZIM said that it aims to improve the fleet's average environmental CO2 and SOx emissions per TEU container unit (gCO2/TEU-km) every year by 2%, reduce emissions by at least an additional 18% between 2019 and 2025, and achieve a 50% reduction in its fleet's Average CO2 Emission Factor by 2025.
ZIM said that its fleet complies with all mandatory standards and abides by all relevant treaties for the prevention of marine pollution, including IMO resolutions, the International Convention for the Prevention of Pollution from Ships (MARPOL), the International Convention for the Safety of Life at Sea (SOLAS), the International Maritime Dangerous Goods (IMDG) code, flag administration, ballast water management, the Shipboard Oil Pollution Emergency Plan (SOPEP) regarding oil spills, and other standards regarding sewage, garbage and air pollution, as well as all national, regional and local regulations.
"ZIM has made it a top priority to strengthen its enduring commitment to the highest standards of sustainability and business ethics across all aspects of operation.
"Over recent years we have implemented new modes of operation, work procedures, training and guidelines to enhance sustainability and to uphold our Code of Ethics," ZIM President/CEO, Eli Glickman, said.