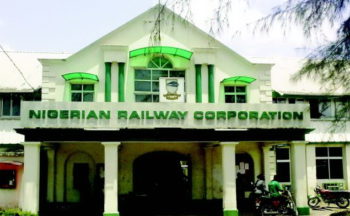 A seven-member technical team from the(NRC), has expressed the corporation's readiness to issue a Certificate of Operation for the Abuja Light Rail Project to begin commercial operation.
The team made this known on Friday in Abuja while on a fact-finding mission to ascertain the readiness and ensure the smooth take-off of Abuja Light Rail Project for commercial operation.
They received updates from the Chief Resident Engineer of the project on its level of completion, after which the team set out on an inspection tour of the stations and the Rolling Stock Yard, boarding the newly acquired train coaches.
The team leader, Akin Osinowo, while speaking with the transportation secretariat officials, said the visit was a follow up to the previous one to determine the readiness of the Abuja Rail System.
He said the infrastructure had been certified ready by the MOT General Inspection of Rail for passenger operations, especially as it relates to safety, engineering and repairs, operation, management and other issues in line with the Nigerian Railway Act of 1955 and in accordance with global best practices.
At every station visited, the team expressed their satisfaction at the level of development and work completion.
The team also assured the Federal Capital Territory Administration (FCTA) that Abuja Light Rail System would receive all technical and regulatory support from the Nigerian Railway Corporation at every level of its operation.
Though observations were made, the NRC team expressed readiness to issue the Certificate of Operation as those issues raised were not serious enough to delay its operations.
Responding, the Director, BRT and Transport Regulation, Wilson Unogwu assured the team that the FCTA will constantly interact with the NRC to ensure a seamless take off of the Abuja Light Rail Mass Transit operation.