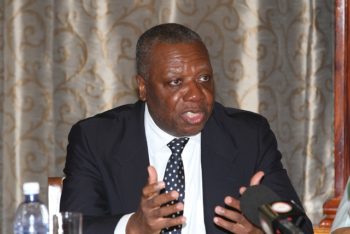 The Federal Government has said it is taking necessary steps to protect the economy under the African Continental Free Trade Agreement (AfcFTA).
Nigeria's Chief Trade Negotiator and Director-General, Nigerian Office for Trade Negotiations (NOTIN), Amb. Chiedu Osakwe said this to reporters in Abuja on Monday. He added that AfCFTA had provisions for remedies against dumping and other unfair trade practices.
He said, "Let me say this at the level of facts. In the agreement establishing the AfCFTA which Nigeria has not signed, we have a provision on trade remedies. We have a provision against dumping, we have a provision that is on the basis of which a party can apply for certain duties for products that have been sold below market price from a producer or importer into Nigeria.
"So, we have anti-dumping clause as a trade remedy in AfCFTA. Secondly, we have a provision on countervailing measures on subsidies. If the importer from another country has used illegal and trade-distorting subsidies like export grants, export subsidies, like loans that some countries give to their businesses which they never ask back, to give them an unfair advantage, these are examples of illegal subsidies.
"So, in the agreement we have a clause on countervailing duties to products that have enjoyed or benefited from illegal trade-distorting subsidies. Three, as part of the troika of the trade remedies infrastructure clauses in the AfCFTA deal we have the preferential safeguard."
President Muhammadu Buhari suspended the signing of the agreement when the Federal Government came under heavy criticism from Nigerian manufacturers and other stakeholders who argued that the nation's economy would suffer from the implementation of the agreement.