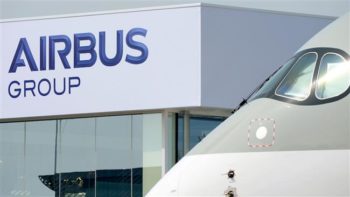 Airbus SE is set to close a deal to take a controlling stake in Bombardier Inc's CSeries jetliner program, effective July 1, the companies said on Friday.
The move is expected to kick-start the European plane maker's ability to put its marketing and cost-cutting muscle into the Canadian plane program.
Bombardier agreed in October to sell Airbus a 50.01 percent stake in its flagship commercial jet for a symbolic Canadian dollar, as the plane program battled sluggish sales and low production, which made it harder to keep a lid on costs.
Airbus, by contrast, will be able to offer airlines deals by packaging the CSeries with its own jets and is expected to use its purchasing prowess to drastically cut the price of parts, along with improving efficiencies internally.
Bombardier will now own about 31 percent, while Investissement Quebec, the investment arm of the province of Quebec, will hold a 19 percent stake.
Bombardier on Friday raised its guidance for 2018 consolidated earnings before interest and tax by $100 million to a range of between $900 million and $1 billion, to reflect the separation of the CSeries jetliner program.
Bombardier also said it cut its revenue guidance by $500 million to $16.5 billion to $17 billion. The company added that its CSeries results will no longer be consolidated in its results from July 1.
The Quebec government, through its financing arm, took a 49 percent stake in the CSeries program in 2015 for $1 billion. Quebec's share, most recently worth 38 percent, slipped to 19 percent following the deal with Airbus.
The deal was announced at a time when Bombardier was locked in a trade dispute with U.S. plane maker Boeing Co.
The dispute ended in March when Boeing said it will not appeal a U.S. trade commission ruling that allows Bombardier to sell its CSeries in the United States without hefty duties.
Boeing is now holding its own tie-up talks with Bombardier's Brazilian rival Embraer SA.
The closing allows Airbus' sales team to promote the CSeries during campaigns to carriers such as Grupo AeroMexico and Ethiopian Airlines, with the European plane maker expected to boost orders and change the plane's name to an Airbus brand.
Agency Report