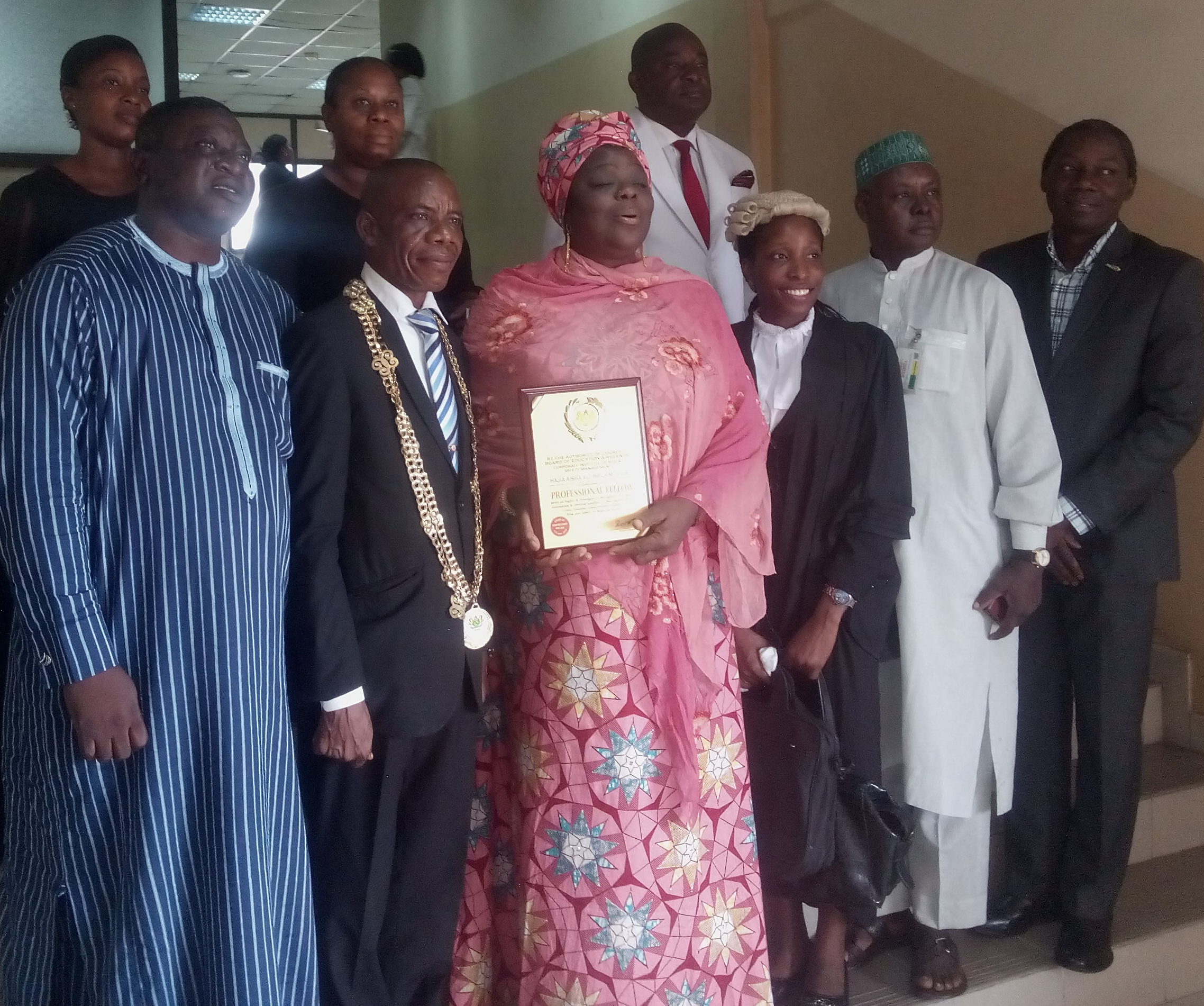 The Corporate Institute of Risk And Safety Management on Tuesday conferred an award for safety consciousness on the Lagos Port Complex, Apapa.
Chairman, Membership Committee of the institute, Sunny Ufia, said the award was conferred on the nation's premiere port for its outstanding safety and security records. 
He also praised the Port Manager, Hajia Aisha Ali-Ibrahim, for her outstanding track record in safety management.
"The significance of the award is this: there is no other port that has received it. Lagos Port Complex is the very first port that we are awarding the plaque to. Madam has been quite outstanding when it comes to safety. We have over time followed her track record and we found out that she is one woman that is totally given to safety.
"Over time, Lagos Port Complex has maintained that leverage in terms of safety, security, prompt attention to details and that has stood her out. 
"The Council of the Institute sat together, deliberated extensively because it was not just her name that came up, other names came up and after that, we concluded to give to her," Ufia said.
Receiving the award, the Port Manager, Ali-Ibrahim, appreciated the institute for the award.
She said, "God will honour you as you have honoured us. We thank you very much. I'm sure we all want to be members of the institute. The reason is safety first. I see safety as a priority. We cannot be working in a facility like this and not be safety conscious. We have to continue the tradition of safety consciousness," she said.
Ali-Ibrahim recognized the presence of the representatives from ABTL, Eko Support and Greenview Development Nigeria Ltd at the presentation of the award.
"Thank you all for coming. I wanted you to be around because we are all partners in progress. We have been doing everything together and so the achievement is for all of us in this port," she said.