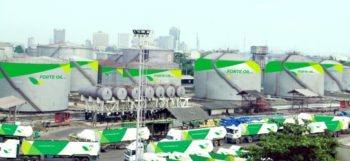 The Department of Petroleum Resources (DPR) has announced that henceforth firefighting trucks would be part of the prerequisites for the renewal of the operating licences of petroleum depot owners.
The Deputy Director and Head, Downstream Monitoring and Regulations, Ijeoma Onyeri, made the announcement at a stakeholders' meeting with the depot owners at the DPR Warri Zonal office on Thursday.
Onyeri, who led other management team of the regulatory agency, said that the development would help to address outbreak of fire incident in the depots.
She explained that the visit was to enable them to ascertain the challenges and how the depots were fairing specifically in terms of safety compliance and that DPR was very much concerned about the issue of safety of personnel and facilities.
Onyeri advised the depot owners to ensure their security providers were trained by accredited DPR consultants.
She said, "Every depot must have fire truck to handle fire outbreak, and must be stationed at the depot; this will now form part of the renewal of your operational licences.
"DPR takes safety and security very seriously to ensure that facilities and personnel are safe; so, you are to train and retrain your personnel by DPR accredited consultants.
"It is mandatory requirements that depot must have safety case and Oil Spill Contingency Plan Documents which must be displayed for DPR officials to see during inspections."
Onyeri urged the depot owners to maintain the ex-depot price, shun diversion and hoarding of products, adding that hoarding of product was an infraction that attracts serious penalty.