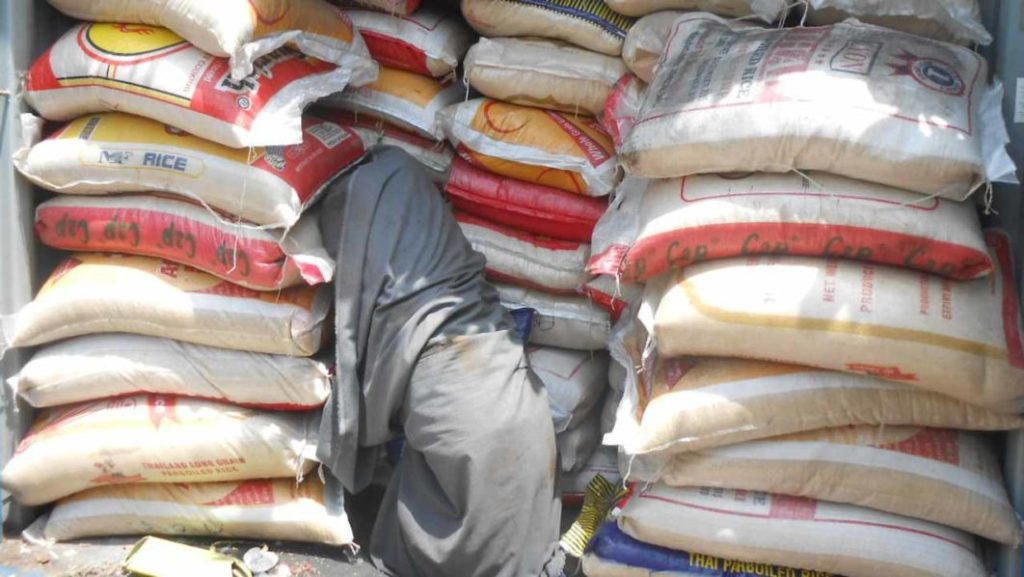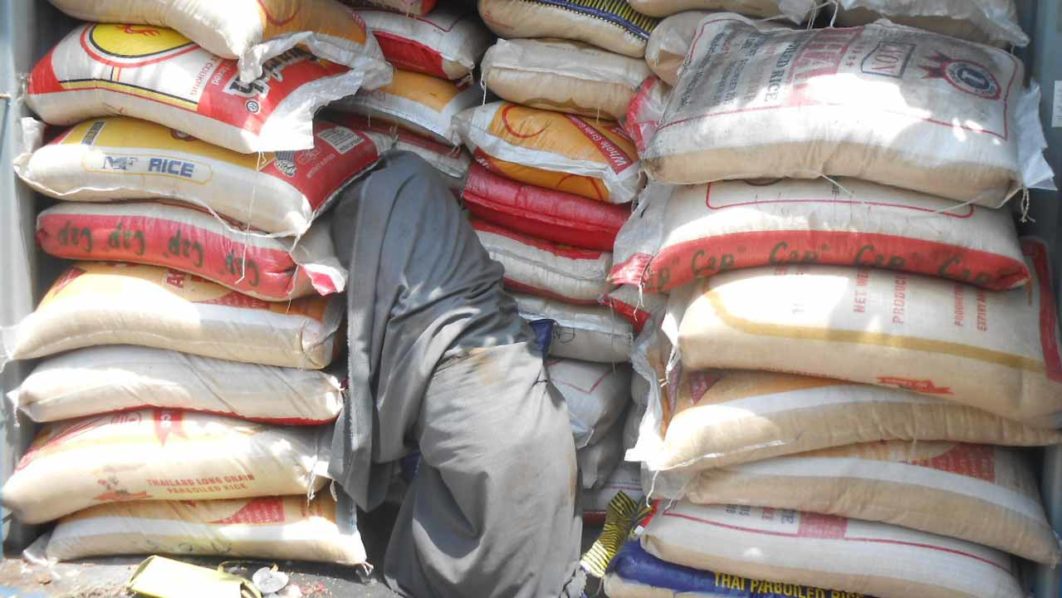 A retired Comptroller of Customs, Olu Ogunojemite, has blamed the Federal Government for the smuggling of foreign rice into the country, saying the policy banning the importation of the commodity is ill timed.
Almost four years after the Federal Government placed ban on importation of rice through the land borders, smuggling of the commodity has continued to thrive as huge quantity of the rice flood the local market daily through illegal routes. 
Speaking with SHIPS & PORTS, Ogunojemite said because Nigeria has not been able to competitively grow local rice, it will be difficult to stop smuggling of foreign rice into the country.
According to him, government is the one fuelling smuggling of rice into the country through its import policy because local farmers do not have the capacity to meet local market demands.
He said, "There is no truthful effort towards rice production in Nigeria. It is like when we banned textile for close to 20 years, we did not achieve anything. Even with the present partial ban on textile, it has not helped anything rather the country is losing a lot.
"Where is the locally produced rice? Which market can we readily go to that we can buy locally produced rice at a competitive price with the so called smuggled rice? It is a simple economic knowledge that where the supply equal or outweighs demand, the price will always come down. 
"So if anybody says it is smugglers that are hindering rice production in Nigeria; that cannot be true. It is because the government is not making effort alongside with the farmers to produce enough rice in the country. If we have local rice that can be found in the market, nobody will purchase foreign rice.
"You don't ban what you don't have capacity to produce. When you do, you have opened an avenue for people to smuggle it. So rather than banning it, why don't you allow people bring it in at a low duty rate?
"The government say they want to conserve foreign reserve, which foreign reserve are they conserving? Those who are buying it (rice) from Thailand, do they pay in Naira there? Call your Naira 1,000 to a dollar, they will get money to buy it because they know they will make their profit when the rice comes in, so why won't the importer go and smuggle?"
Ogunojemite, who is also a former staff of the Nigerian Ports Authority (NPA), said the only solution to the incessant rice smuggling is for the government to lift the ban on the commodity as there won't be need for people to smuggle it when it is readily available.
He said while the government had claimed a reduction in the importation of rice, existing statistics showed that most of the vessels laden with rice heading to West African countries end up being smuggled to Nigeria through the land borders.
He added that the ban on rice by the government has created an avenue for corrupt Customs officials to connive with smugglers to bring in the commodity. 
"If you flood Nigerian market with local rice today, nobody will look at foreign rice. If rice is eating so deep into our foreign reserve, why can't we produce enough rice? If you open the border for rice to come in, do you think Customs will be collecting bribe at the border? If importers can freely bring in their rice from the port, nobody will go through Cotonou.
"So why is the government doing two wrongs at the same time while trying to correct a wrong. You are banning importation of rice and there is no rice in the country and you say Customs is taking bribe. Why won't they take bribe? If nobody smuggles rice, will Customs take money?
"Every time the Federal Government talks about being self sufficient in rice production, I check the record to see how much Nigeria can produce. Most of the rice vessels going to West African countries end up in Nigeria because there is a ready market. So the Customs and smugglers will connive to bring in these things. We should stop chasing shadows," he said.