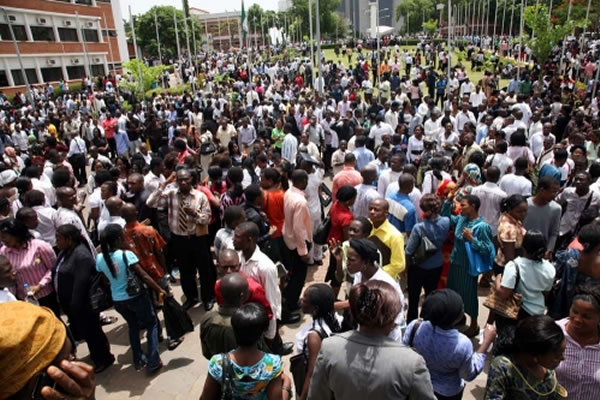 If availability of jobs in Nigeria were to be measured by the number of committees and councils that have been created on the issue, we would have had job surplus from independence till date. In our case, the more we create and inaugurate committees on job creation the higher the number of job loss and increase in unemployment. What is more amazing is how committees in Nigeria defy the principle of continuity in government. "Government is a continuum" is a common and well known governance principle world over. However in Nigeria we only have sufficient knowledge of the axiom; we seldom practice it. So we always reinvent the wheel. Between 2010 and now various job creation committees have been established with nothing to show.  In somewhat disregard for job creation committees constituted by previous administrations, on July 10, 2010 the then Minister of Finance and chairman of the National Economic Management Team, Mr Olusegun Aganga announced plans by the federal government to set up a private sector committee on job creation.
About a month after the announcement by the minister, the federal government set up a National Committee on Job Creation (NCJC) headed by the foremost industrialist, Alhaji Aliko Dangote. Other members of the committee were Ernest Ndukwe, Maryam Uwais, Folusho Philips, Ibukun Awosika, Albert Okumagba, Bashir Yusuf Ibrahim, Omobola Johnson; Bukar Tijani, Ausbeth Ajagu, Tunde Obileye, and Tonye Cole. Manifestly the committee had some of the most prominent names in the Nigerian private sector and no one could question their capability and pedigree in the business world. It was truly a private sector led committee. The mandate of the committee was to study strategies deployed by other countries to create jobs and use findings from such analysis to propose ideas for policy intervention that will create conducive environment for private sector led job creation in Nigeria. Although the committee was given six weeks to submit its report, I am not aware if any report was ever submitted.
Two years later, precisely December 2012, the federal government again inaugurated a Standing Committee on Job Creation chaired by the Minister of Labour and Productivity, Chief Emeka Wogu. The mandate of this committee was to ensure harmonization of all employment generating efforts across the MDAs as well as the private sector. How long the standing committee was able to stand remains a question. Perhaps the apparent fall of the standing committee led the government to devise another strategy in 2014, this time it was called Presidential Jobs Board headed by the Vice President with members from the federal executive council and private sector representative such as Tony Elumelu, Aliko Dangote, Atedo Peterside, Innocent Chukwuma, Bisi Onosanya, and the CBN Governor, Godwin Emefiele. The committee was mandated to facilitate the creation of at least three million jobs within the next 12 months across the nation, and provide progress to Nigerians from time to time. The preparation to 2015 elections must have overshadowed the activities of the board and we are not sure if they created up to 100, 000 jobs, talk more of three million..
August 2015, this time governors came together under the umbrella of APC Governor's Forum to set up a committee headed by Abubakar Bagudu, Governor of Kebbi, to recommend action plan for job creation in the country. The demands of governance may have overshadowed the activities of this committee such that we do not know if any action plan was formulated at all. And most recently, February 2018, the federal government inaugurated the National Employment Council with membership drawn from various ministries and parastatals. The mandate before the committee is to stem the tide of rising unemployment.
There is no better depiction of an irony when unemployment keeps rising despite the constitution of various committees to address the problem. It is more worrisome when one considers the calibre of individuals that are usually drafted into these committees. Their competence, pedigree, and capacity are surely not in doubt because; they are tested and proven technocrats, entrepreneurs and industrialists. But it will remain a tall order for the committees to succeed in creating jobs with the current business environment. Truth to tell, we do not need committees for jobs to appear. All we need is create a system that encourages creativity, innovation and entrepreneurship and jobs will flow. Federal government programmes like N-Power and other interventions in agriculture are quite commendable. However, these policies can only create limited jobs. The fastest way to create jobs is to encourage investment. Three ways to facilitate investment are provision of good infrastructure, good business environment with tax incentives and access to funds. Investors in this country can deal with the absence of the first two, but where would they get funding when our banks lend at unspeakable rates? We need to initiate reforms that will see a drastic drop in lending rate. When we do that jobs will be created. Until we address these challenges every job creation committee will vanish few days into the job.