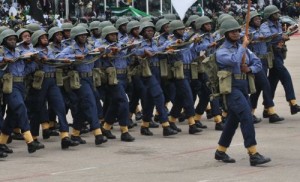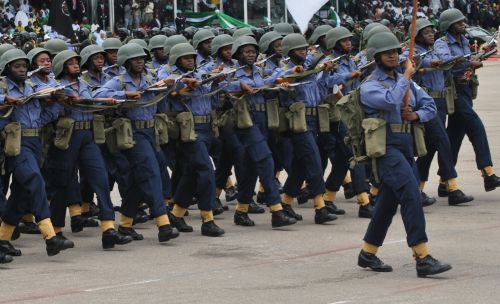 The Flag Officer in Eastern Naval Command (FOC), Rear Adm. Victor Adedipe, has warned naval personnel against fighting other military officers and sister agencies.
Adedipe gave the warning on Wednesday during a familiarisation tour of NNS Jubilee Base in Ikot Abasi Local Government area of Akwa Ibom State.
He said that on no account should a naval personnel attack another military personnel and urged them to avoid things that could cause trouble.
Adedipe advised naval personnel on discipline in all their dealings.
"I don't want to hear any clash between Navy personnel or other sister agencies and paramilitary personnel again.
"If you want to socialise, if there's going to be clash, quickly work away from trouble.
"I don't want the unfortunate situation that happened in Calabar to repeat itself within this command,'' Adedipe cautioned.
He expressed displeasure over the recent Navy and Police officers' clash, adding that he was in Abuja while monitoring the attack in Calabar.
The FOC said the Navy and Police officers' clash was yet to be resolved, adding that the issue was still with the Presidency.
"I will rather prefer to hear that ratings quarrel inside their mess and their PMC will find them.
"Those are the kind of stories I want to hear, but if you must go out to socialise, don't go to untarred roads because the roads are mostly very dangerous.
"Stay on only tarred roads so that you can return home alive and very well too,'' Adedipe advised.
Adedipe said the purpose of his visit to the base was to familiarise with the units and the command to see the achievements made so far.
He promised to proffer solutions to challenges being faced by his men and officers to enhance their efficiency.
"The basic challenges faced by naval officers from one unit to another are insufficient operational platforms and manpower,'' he said.