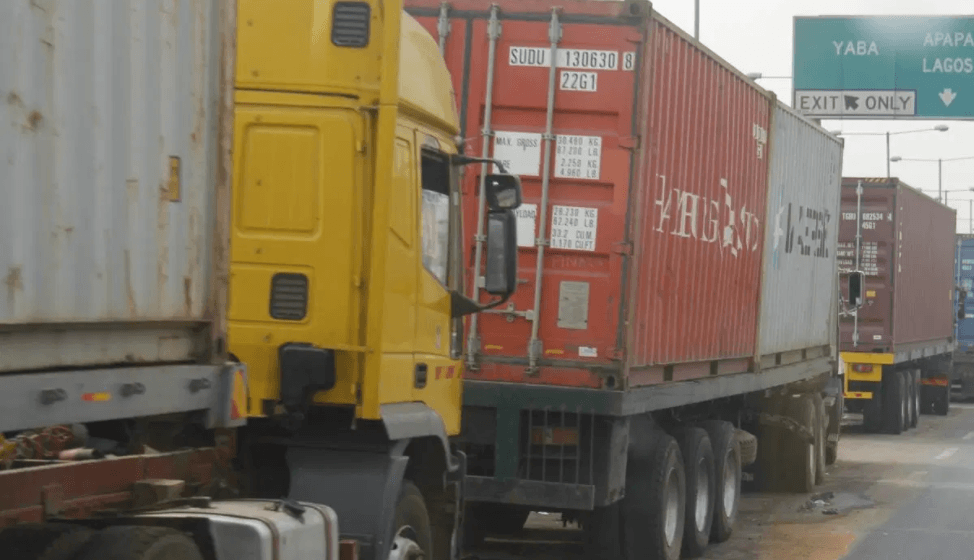 An official of the Lagos Port Complex (LPC) Apapa has warned truck drivers plying the ports to desist from moving unlatched containers in and out of the port.
The Principal Manager, Safety of LPC, Oyedokun Oyewole, who handed down the warning during a chat with SHIPS & PORTS, said truck drivers carrying containers to and from the port must install twist lock on their trucks to avoid containers falling off the trucks during movement.
He noted that most of the drivers use the twist lock to hold down containers firmly on the flatbed of the trucks but release the locks as soon as they leave the port premises.
"It is so unfortunate that many a time, we raise alarm and tell truck owners during our stakeholders engagement with them on how deadly it can be if containers are left unlocked while on motion.
"Most of them would leave the port with container tightened but when they get to the main city where we have an influx of pedestrians and small vehicles, they unlock it and move on. And when you ask them why? They would tell you it is so that when the container falls during an accident; the truck will not fall.
"The question is, are your goods valuable than the innocent Lagosians coming from their respective offices? We are even aware that some go into the terminals to move containers with rickety trucks.
"In the meantime, having got the knowledge of these their nonchalant attitude, we have instructed all the HSE in all the terminals not to load any truck that is not in good condition.
"We will also continue to educate them on the reason why twist lock is a priority. Even with the twist lock, safety is not guaranteed because of our bad road network, not to talk of when it is not there at all to tighten up the goods being conveyed," Oyedokun said.