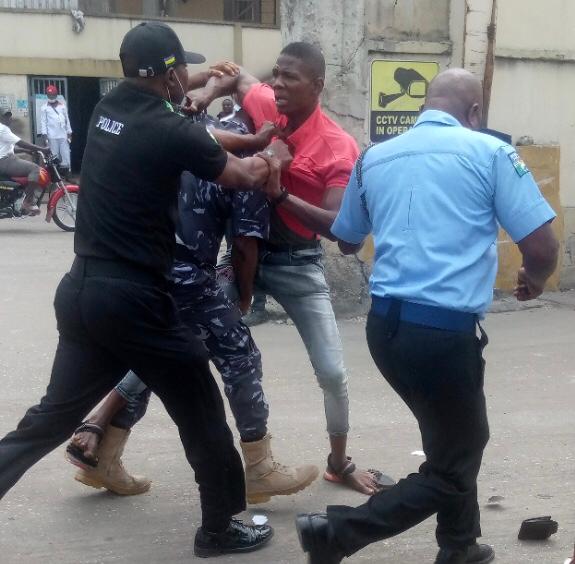 There was pandemonium in Apapa on Thursday as an official of the Nigeria Security and Civil Defense Corps (NSCDC) slapped a police inspector identified as Atti Victor.
The incident which occurred near Flour Mills, almost degenerated into a full blown chaos as many blamed the unidentified Civil Defense officer for attacking a police officer who was more senior to him in age and rank. 
Some police officers who rushed to the scene of the incident were restrained by their colleagues from shooting at the Civil Defense officer. 
"How would you slap a whole inspector (of police) in uniform?" an onlooker queried. 
The attacker was subsequently arrested and taken to the Area B Police Station in Apapa.