Longstanding containers, otherwise known as overtime cargo, have become a major clog in the wheel of progress at the nation's seaports. So many containers and other cargo that have stayed in the ports for more than one year, are taking up valuable space at the various terminals.
The Nigeria Customs Service, which has the statutory responsibility of removing and auctioning these cargo after 45 days of arriving at the ports, has been foot dragging and shied away from its responsibilities, thus compounding the problems faced by terminal operators. Of concern to port operators is the fact that the present management of Customs has not carried out any overtime cargo auction in the past four years. You can imagine the level of cargo build-up in the system.
The Managing Director of Nigerian Ports Authority (NPA), Hadiza Bala Usman, recently criticised Customs for failing to remove and auction the overtime cargo to free valuable space at the port. To compel Customs to action, Bala Usman, along with terminal operators met with the Customs Comptroller-General, Hameed Ali, at the Lagos Port Complex Apapa on Tuesday. Ali was informed unequivocally that time is of the essence to avoid a total breakdown of the port system due to the deluge of overtime cargo and the unnecessarily high level of 100% multiple manual physical examination of cargo at the port.
Below are some pictures from the meeting: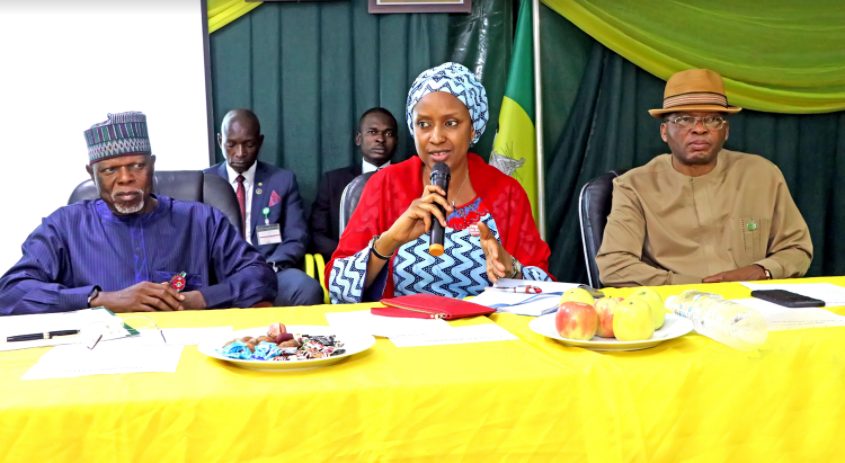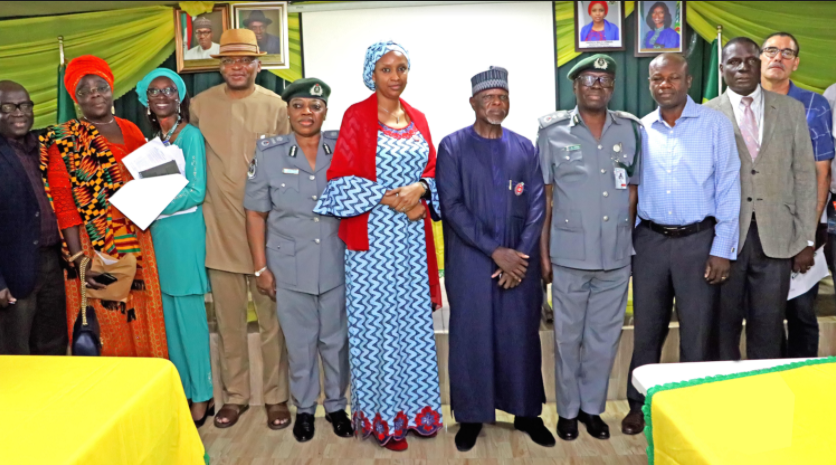 Copyright Ships & Ports Ltd. Permission to use quotations from this article is granted subject to appropriate credit given to www.shipsandports.com.ng as the source.