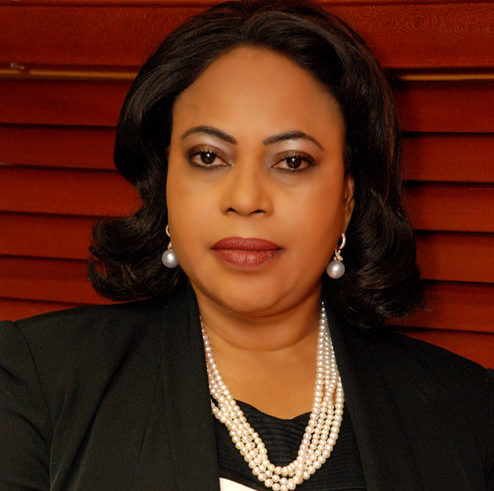 The Chairman, Seaport Terminal Operators Association of Nigeria (STOAN), Princess Vicky Haastrup has decried reports that the Federal Government has granted approval for an oil company to open a new tank farm on Creek Road, Apapa.
Princess Haastrup described the reported approval as ill-timed and ill-advised.
A recent report indicated that the tank farm, which is under construction, has the capacity to hold up to 50 million litres of petroleum products, and would attract about 800 additional trucks per day into the already congested Apapa area.
According to the STOAN Chairman, "It is unheard of that anyone will conceive the idea of setting up a tank farm in Apapa at this time. Government should review this approval so that the problem facing the port community and residents of Apapa is not compounded."
She said in addition to bad roads and the absence of truck parks; the preponderance of tank farms and oil depots has largely contributed to "the menacing gridlock in Apapa".
According to Princess Haastrup, "There is an over-concentration of oil tank farms in Apapa, which is an area predominantly designed for port operations. There is now a situation where we have proliferation of oil tank farms without regards for the safety and logistics implication.
"Government needs to consider relocating even the existing tank farms out of Apapa and discontinue approval for new ones.
"Tank farms should normally be located several miles away from the city and from the port area for safety reasons."
Princess Haastrup also advocated more efficient traffic management system in Apapa to enhance the movement of vehicles while ongoing construction work lasts. 
"There is a need to open up the inner roads to allow for free flow of traffic. We also need efficient traffic control measures to allow for free movement of trucks. At present, several cargoes are trapped in the port because of the bad road and the truck queues on the road," she said.
In September 2017, the Lagos State House of Assembly called on the Federal Government to relocate tank farms from Apapa as a way out of the current gridlock in the area.
A member representing Apapa Constituency 1, Mojisola Miranda, who raised the issue under matter of urgent public importance during plenary, said the activities of tank farm operators in Apapa were not only affecting traffic in the area, but also negatively affect free flow of traffic in other parts of the state.
In April this year, the Lagos State government said it had initiated talks with the Federal Government on how to relocate oil tank farms from Apapa.