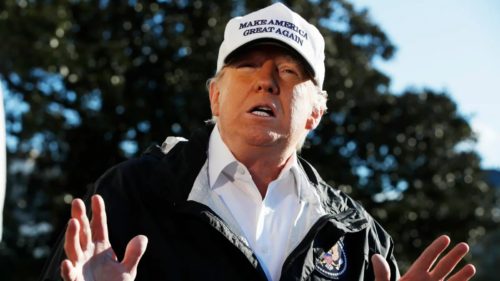 President Donald Trump said a trade agreement with China might have to wait until after the U.S. presidential election in November 2020, denting hopes of a resolution soon to a dispute that has weighed on the world economy.
"I have no deadline, no," Trump told reporters in London, where he was due to attend a meeting of NATO leaders.
"In some ways, I like the idea of waiting until after the election for the China deal. But they want to make a deal now, and we'll see whether or not the deal's going to be right; it's got to be right."
European share prices and U.S. stock futures fell, while the Chinese yuan currency sank to a five-week low on the comments by Trump, who has sought to increase trade pressure on other countries in the past 24 hours.
On Monday, he said he would hit Brazil and Argentina with trade tariffs for "massive devaluation of their currencies."
The United States then threatened duties of up to 100% on French goods, from champagne to handbags, because of a digital services tax that Washington says harms U.S. tech companies.
Investors have been hoping that the United States and China can defuse their trade tensions, which have strained ties between the world's biggest and second-biggest economies since 2017, the first year of Trump's presidency.