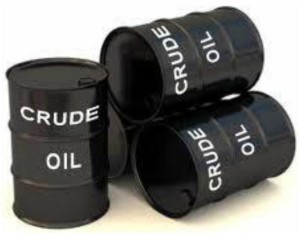 Buying interest for light sweet Nigerian grades was limited on Tuesday and traders said differentials were falling with the glut of alternative crude grades in the Atlantic basin.
* Asian demand was lacklustre and European refiners were taking more U.S. crude at the moment. Further weighing on prices is the contango structure in oil futures that has been tightening since early May, making floating storage uneconomical.
* Production of Angola's Saturno grade is restarting following repairs at the producing platform last week. BP did not comment.
* Nigerian workers from an oil labour union have extended a strike to oil majors Chevron, Shell and Eni subsidiary Agip in protest over the sacking of members from ExxonMobil, the union's general secretary said on Tuesday.
NIGERIA
* The award of Nigeria's Direct Sale Direct Purchase agreements, or crude-for-product swaps, has still not taken place. The contract is supposed to start in July.
* No allocations have yet been made for Forcados. The first test cargo following repairs was still at the terminal, ship tracking showed. Vitol already offered a cargo of the grade on Friday loading in late June.
* Traders expect potentially two additional cargoes of Qua Iboe to be added in June following repairs on its main export line. It has been exporting on a smaller alternate line since the end of last year.
* Around 25 cargoes from the June programme have yet to trade.
* Qua Iboe was said to be trading below dated Brent plus $1.00 a barrel. Offers and trades had been fluctuating around dated $1.20-$1.40 for some months due to the shorter programme.
ANGOLA
* State firm Sonangol has issued a programme for July with 46 cargoes. It does not include Saturno, which is in the process of ramping up after its production platform was shut down due to a fault last week.
TENDERS
* Taiwan's CPC has issued a buy tender for July loading crude closing on Wednesday with results expected the following day.
* India's IOC was running a tender for July 20-30 loading cargoes that closes on Thursday.