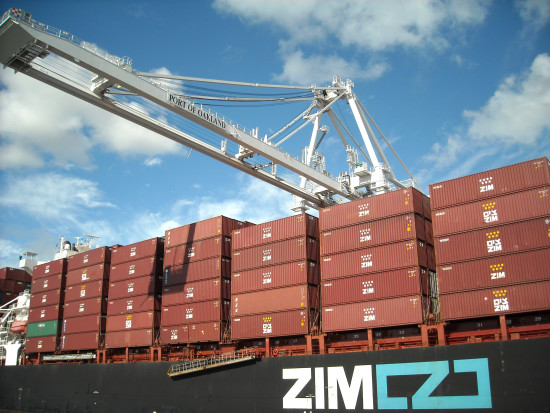 Driven by the instability and volatility in the container shipping market, Israel-based carrier Zim Integrated Shipping Services (ZIM) ended the first quarter of 2018 with a widened net loss.
The company posted net loss of USD 34.1 million in Q1 2018, compared to net loss of USD 6.4 million seen in the corresponding period a year earlier.
As explained, a deterioration in the business environment has been negatively affecting the company's performance.
"Since the second half of 2016 and through the third quarter of 2017, increases were recorded in freight rates as well as in bunker prices. Commencing the fourth quarter of 2017, freight rates have decreased while bunker prices continue to increase," the company said in its operating and financial review for the three months ended March 31, 2018.
During the first quarter, ZIM's revenues rose by 14.7% to USD 751.4 million from USD 655 million recorded in Q1 2017.
In addition, the carried quantities increased by 16.7% to 698 thousand TEUs in Q1 2018, compared to 598 thousand TEUs during the same period of 2017.
"During Q1 of 2018, ZIM has increased the volume of cargo carried to 698 thousand TEUs (…) This has been achieved despite very challenging market conditions. While we started to see an improvement in some of the trades towards the end of the quarter, Q1 2018 results, on the whole, were negatively impacted by the combined effect of increased bunker prices, higher charter costs and lower freight rates," Eli Glickman, ZIM President & CEO, commented.
"Despite these conditions, (…) we keep investing in digital solutions which will enhance our efficiency and customer experience. We remain focused on achieving our goals according to our strategic vision as an independent carrier," Glickman added.   
Copyright Ships & Ports Ltd. Permission to use quotations from this article is granted subject to appropriate credit given to www.shipsandports.com.ng as the source.