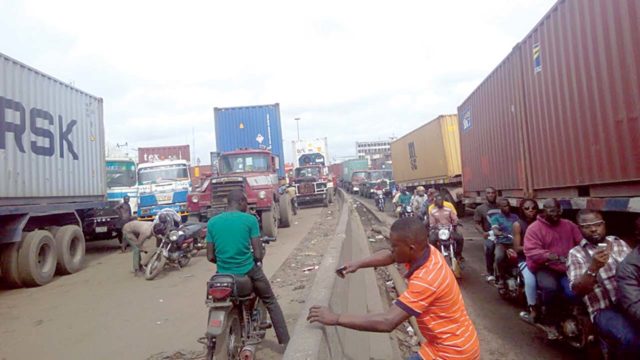 The Mile 2-Tin Can Island Port road, which has become impassable by vehicles, has become the hotspot of motorcycle riders popularly known as okada.
The okada riders were seen doing brisk business on Tuesday, charging more than twice what they charge for the same distance in other parts of Lagos.
Port workers and Customs officers now regularly ride on okada to get to their offices and return home as Hitech Engineering – the contractor handling the repair of the busy road – had blocked it off to motorists.
All appeals to the contractor by the Federal and Lagos State governments to open the road had fallen on deaf ears.
However, it appeared the contractor had abandoned the repair work as the road was bereft of any construction activity when SHIPS & PORTS visited it on Tuesday. It however remained blocked and inaccessible to motorists even without construction workers being on site.
"Why block the road causing unnecessary traffic jams?" a disconcerted port worker asked rhetorically on Tuesday.
With the blockage of the Mile 2-Tin Can Island Port road, the Ijora-Wharf Road becomes the only entry and exit route to Apapa and Tin Can ports, thereby compounding the Apapa gridlock and the sufferings of motorists.