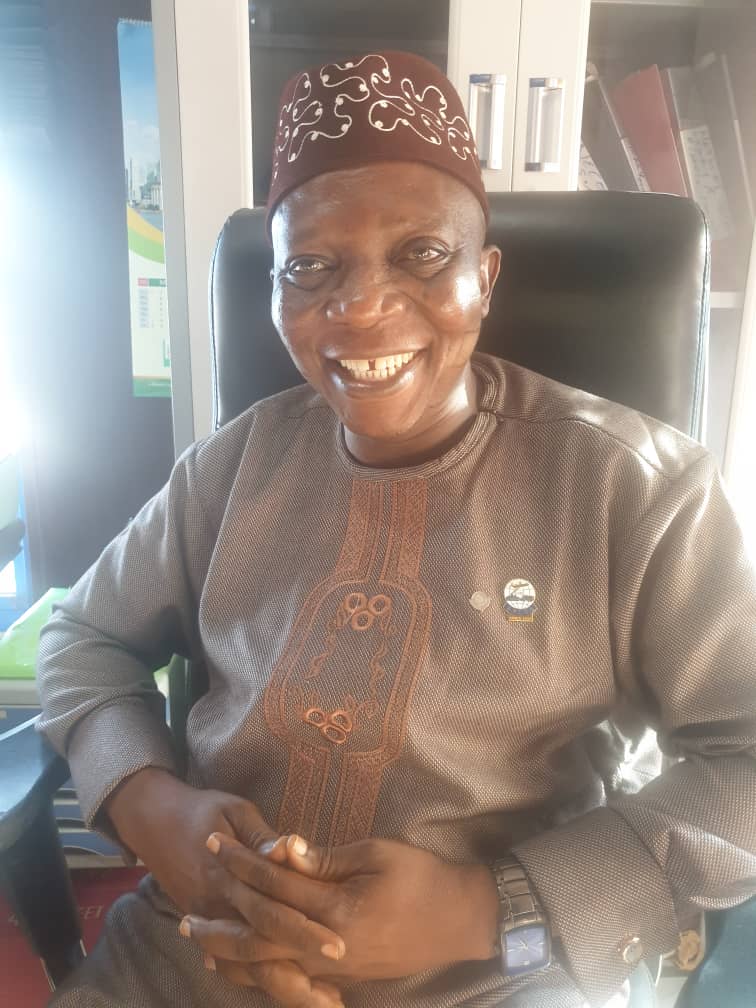 Mukaila Abdulazeez is the National Secretary, Association of Nigerian Licensed Customs Agent (ANLCA). In this interview with Shulammite Foyeku, Abdulazee extols the virtues of the association's immediate past National President, Prince Olayiowla Shittu, whom he described as a torch bearer, on the occasion of the latter's 70th birthday.
Who is Prince Olayiwola Shittu to you?
Prince Shittu is a torch bearer. He is a man that came with a new beginning for ANLCA and we are very thankful for the zeal with which he came on board. He has played his part and for the rest of us to continue the journey. He came, he saw, he conquered and he laid the path on which we should go ahead. That is what Prince Shittu means to me.
What more can you say about his personality?
Prince Shittu is a jolly good fellow. He is somebody that can give you the cloth he is wearing to enable you to survive. He is somebody who loves people around him and he can go to any length in solidarity to pay you back when the time comes. He is someone who wants to achieve. He might not want to push too hard but he will do whatever he can to achieve. To me, he has done the best humanly possible in repositioning ANLCA and that nobody can take away from him. He has seen and he has achieved the very best he can and the movement continues.
You worked with Prince Shittu when he served as ANLCA President as the Chairman, Association Electoral Commission (ASECO). What can you say about his leadership style?
He is someone that gives you the benefit of time for you to act. He is somebody who wants results; it doesn't matter who is bringing the result. His leadership style is of someone who gives you a level playing ground.
He would also not push too hard but yet he wants to achieve his result. So to me, his leadership style is 'live and let every other person live'. Prince Shittu is a leader focused on what he wants to achieve and do whatever it will take to achieve it. That is his leadership style that I know and a lot of people work to make him succeed.
I am one of such persons because the real catalyst of this association is the election. The little distraction you are seeing presently in the association boils down on election and other issues concerning it. If you allow leaders to push you around on this aspect, the association will go up in flame.
We were able to work with Prince Shittu because we will always let him know where we stand on issues and we discuss it and if you are right, you will have your way to go ahead with him. So Prince Shittu has played his own part. However, it is quite unfortunate that he has been very silent so far in what is brewing in ANLCA presently and that is the vintage Prince Shittu for you. He is a man who doesn't like to rock the boat but then, sometimes you need to rock it for people to know your stand on issues.
Which of Prince Shittu's legacies will you want the incumbent President to continue with?
The legacy of Prince Shittu is what we are really contributing towards. If I'm to pick one legacy, it is that which is visible to the whole world that he gave us the National Secretariat and we must do everything to keep it running and that is exactly what we are doing.
He has given us exposure and last year we have been able to go for foreign training at Brussels in the United States. So that legacy continues. All the legacies he left behind, we keep on at it and I believe if we follow through, ANLCA will be better for it.
What we have gotten wrong is the aspect of the election activities and it is quite unfortunate when you see the gladiators taking sides. Even members of the electoral committee themselves are not standing firm on their feet and that is the result of what you see today. But, in totality, Prince Shittu is a torch bearer; he came to give ANLCA a new beginning.
He has played his part and posterity will be kind to him when we start to write the history of the new ANLCA. But we need to do more now because the house he has laid the foundation on is shaking and we need to move forward.
What's your wish for him on the occasion of his 70th birthday?
I wish him long life, more prosperity and more importantly, I wish him a sound and very good health. I wish him to be around for many more years so that we can continue to tap from his knowledge.
I wish him the very best life can give. At 70, he has come, seen and conquered. He should just relax and enjoy the rest of his life. I wish him many more fruitful years to come by God's grace.
Copyright Ships & Ports Ltd. Permission to use quotations from this article is granted subject to appropriate credit given to www.shipsandports.com.ng as the source.