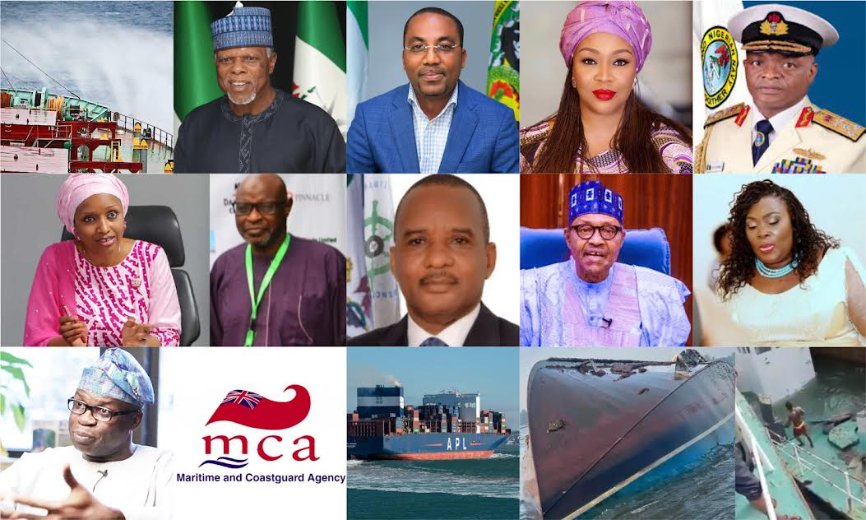 On all fronts, SHIPS & PORTS remained the most popular and best rated maritime news website in Nigeria in 2022. 
The most read story on the SHIPS & PORTS website in 2022 was the one on the killing of two Nigerian stowaways and the throwing overboard of 12 others by the crew of a Chinese cargo ship named OPHELIA PANAMA off the coast of Liberia. The stowaways reportedly boarded the Chinese vessel in Delta Port, Warri on September 7, 2022 in an attempt to migrate to Japan in search of greener pastures. 
The 12 rescued Nigerian stowaways attributed their grim voyage to the harsh economic situation they faced back home. They alleged that the Captain of the MV OPHELIA PANAMA and his crew subjected them to severe torture leading to the death of two of their colleagues. 
The story, published on September 14, 2022 had 28,473 views on our website, not counting the views on our various social media handles and pages. 
The story on the restriction placed by the Nigeria Customs Service on the clearing of pharmaceuticals and old vehicles through its Tin Can Island Port Command also ranked high among top maritime stories of the year as it generated about 13,000 views. 
The intervention of the Federal High Court on the controversial e-Customs concession contract, as well as the National Security Adviser's rejection of the bill for the establishment of the National Taskforce on Prohibition of Illegal Importation/Smuggling of Arms, Ammunition, Light Weapons, Chemical Weapons and Pipeline Vandalism (NATFORCE) also made it to the top stories chart. 
Other major maritime stories that gained traction on our website in 2022 include Buhari confirms Bello-Koko as substantive Managing Director of NPA; Gbemi Saraki takes over as Amaechi resigns as Transport Minister; Nigerian Navy kicks against maritime security role for NIMASA; Ahmad Wanka: The fearless NPA staff whose petition triggered Hadiza Bala Usman's sack; Seafarers, others blame NIMASA for rejection of Nigeria's Certificate of Competency abroad; Buhari reshuffles cabinet, appoints Muazu new transportation minister; Ex-NISA President Jolapamo loses 47-year old daughter; and OBITUARY: Ex-NIMASA Executive Director, Rotimi Fashakin is dead.
Other stories that gained significant traction on our website in the year were EXCLUSIVE: UK approves Ghana seafarers Certificate of Competency, scorns Nigeria's; CMA CGM ship loses 55 containers in Indian Ocean; Fishing trawler sinks after colliding with MSC containership in Lagos and VIDEO: Workers accuse NIMASA mgt of negligence as patrol boat sinks in Lagos.